27 Easy Recipes with Ground Beef
March 23, 2020
Looking for simple meals the whole family will love? We've got 27 Easy Recipes with Ground Beef that you'll want to bookmark.
Ground Beef is full of flavor, budget-friendly, nutritious, and can be kept in the freezer for 3 to 4 months. Even better, it's extremely versatile. You can make a ton of different meals with it – whether the family is craving tacos, spaghetti and meatballs, chili, or burgers, the possibilities and flavors are endless.
Have little time to make dinner? Ground Beef can also be batch cooked in advance and incorporated into meals for breakfasts, lunches, and dinners during the week.
Craving Italian lasagna but short on time? This recipe is the perfect solution.
Have a family-friendly taco night with authentic Mexican Beef Picadillo tacos.
Get dinner on the table in 30 minutes with this easy taco salad recipe.
Frito Pie is the ultimate texan comfort food. Get the kids involved and create a DIY Frito Pie bar with choices of toppings.
Short on time in the morning? These egg and beef muffins can be made ahead and reheated for on-the-go.
Get a taste of the Mediterranean with this easy kofta.
Whether it's game day or family night these nachos are perfect for feeding a crowd.
Shepherd's Pie is the ultimate comforting meal for the whole family.
This dish is filled with delicious Asian-inspired flavors and only takes 25 minutes to make!
No need to mess up a bunch of pots and pans with this one-dish meal.
Nothing says 'comfort food' like a classic home-cooked beef meatloaf
This classic recipe will become a new family favorite.
These hearty stuffed peppers have 35g of protein per serving!
Introducing the cheeseburger of your dreams. This juicy Lucy burger will leave you wanting seconds
These classic italian meatballs will become a new dinner staple.
This Texas-Style chili recipe is full of flavor and has no beans – it's the real deal.
Make ground beef gorditas at home in just a few easy steps.
Burger or a pizza? You don't have to choose with this beefy cheeseburger pizza.
This comforting soup is filled with Tex-Mex flavors.
This classic lone star chili is the ultimate Texan comfort food.
Beef & Sweet Potato empanadas make the perfect savory appetizer or snack for the kids!
The kids will love these zesty ranch-topped burgers.
Transport yourself to Greece with savory Mediterranean stuffed mushrooms.
Can't beat delicious meatballs wrapped in warm sandwich rolls.
Bring out your inner cowboy with this hearty casserole.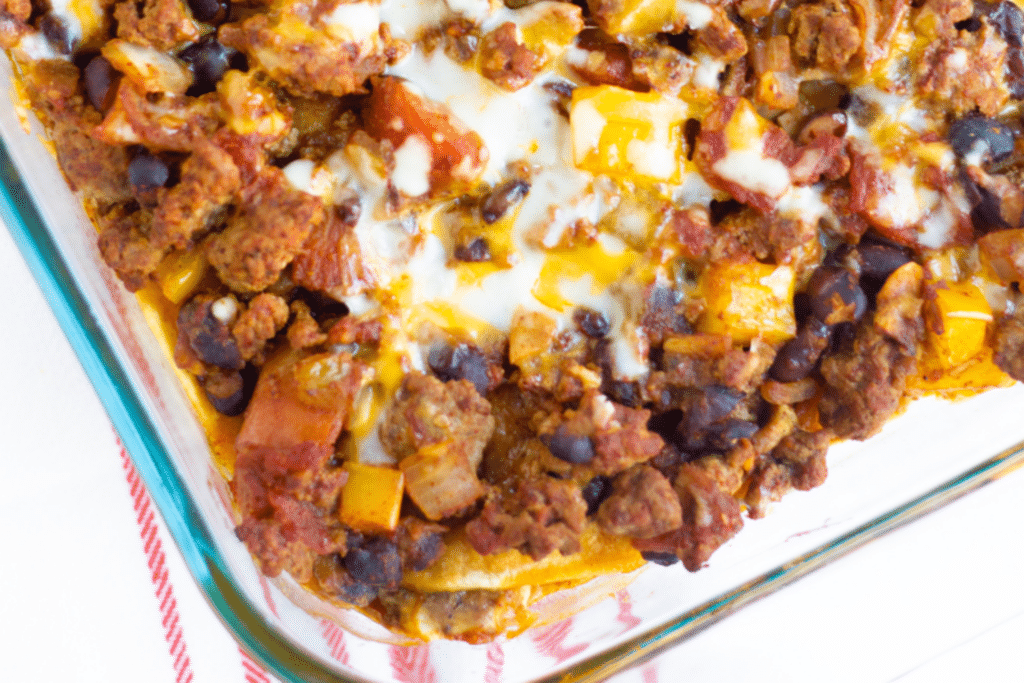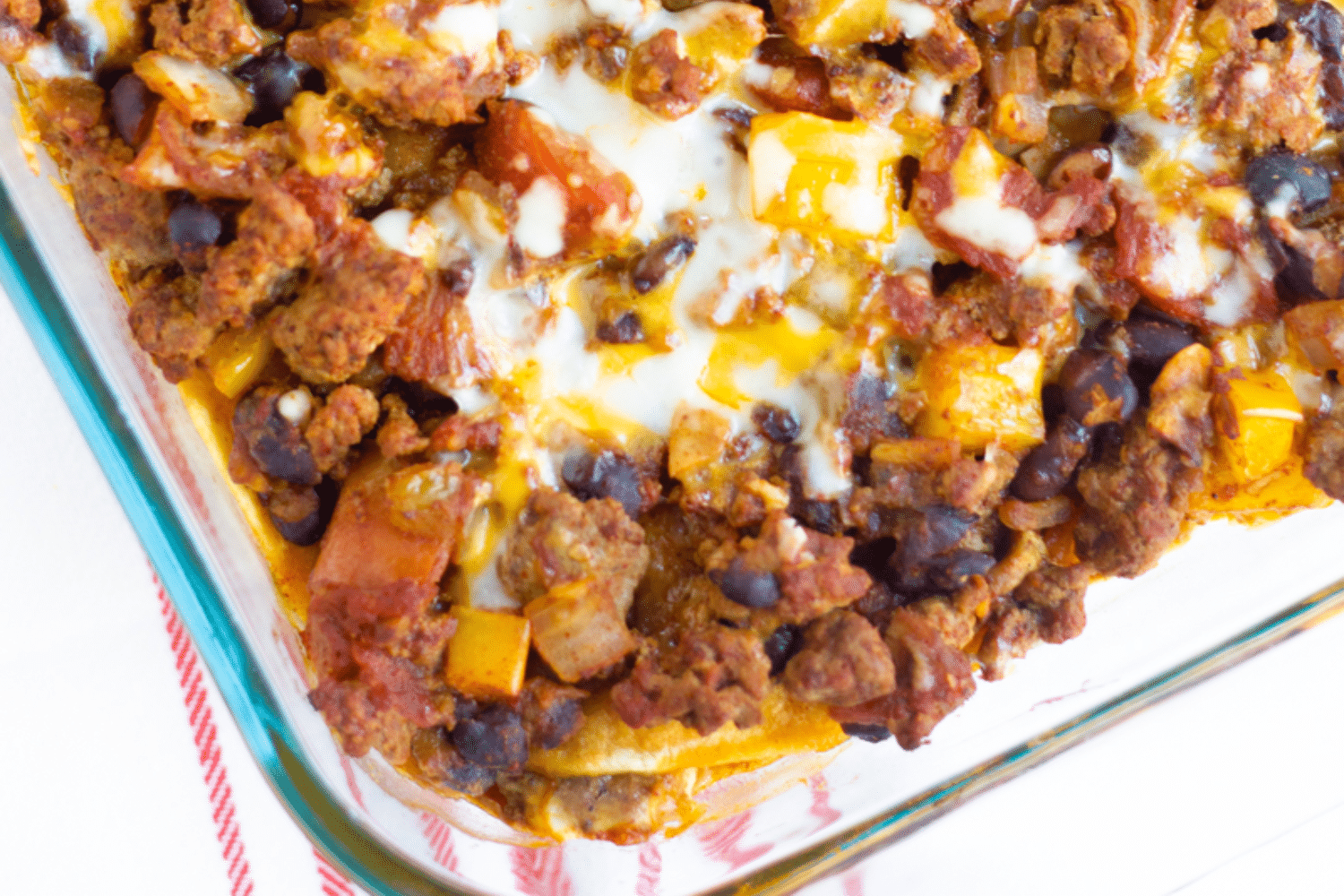 This savory ground beef casserole is the perfect combination of comfort food and Tex-Mex flavors.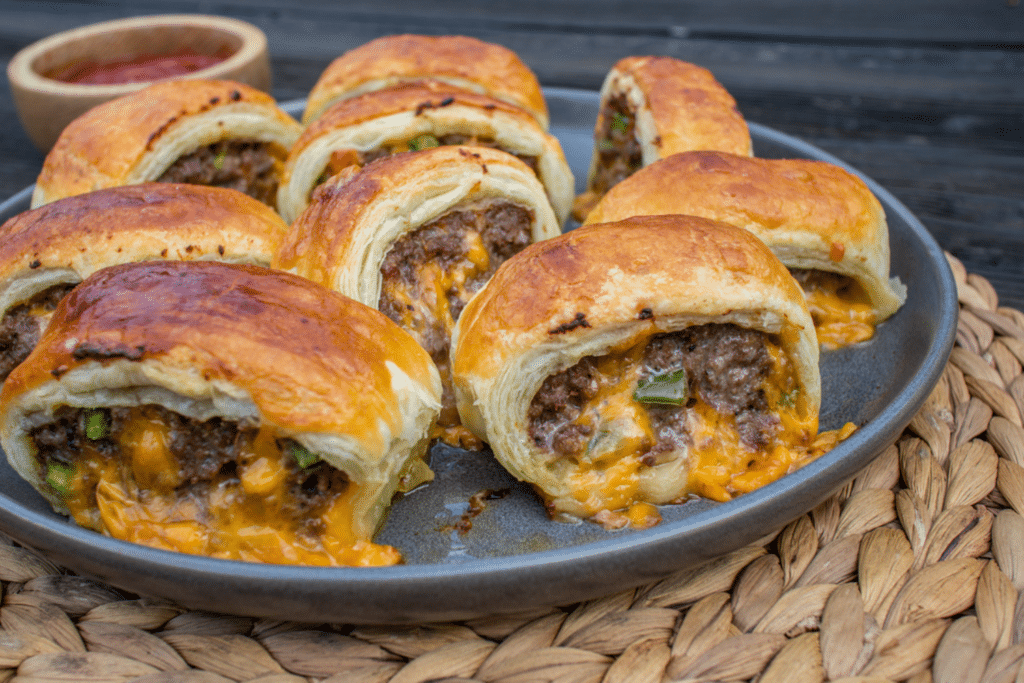 These Beef Sausage Rolls are sure to be a hit at your next gathering.
What are your favorite Ground Beef recipe? Tell us in the comments below!