4 BBQuest 'Beyond the Pit' Recipes You'll Love
July 06, 2022
In case you haven't heard… BBQuest is back! 
In this season, host Kelsey Pribilski and Jess Pryles, together, take on a new quest – to go deeper into the world of Texas BBQ than we've ever gone before. They explore barbecue joints and barbecue enthusiasts across the great state of Texas. They try delicious BBQ that is made with long-held smoking traditions as well as BBQ that introduces new flavors and cooking inspiration – something for everyone.
Throughout the series, they share so many great stories about the dedicated pitmasters and ranchers who make our state's favorite staple so special. And of course, they eat delicious BBQ. Lucky for us, Jess has created some great recipes so everyone at home can recreate dishes from the show.
From traditional smoked Beef Ribs, to innovative fusion flavors, and everything in between, we've got you covered with the best barbecue Texas has to offer. 
Want to catch up on all things BBQuest? Be sure to check out BBQuest  Seasons 1 and 2 brought to you by the Texas Beef Council and Beef Loving Texans.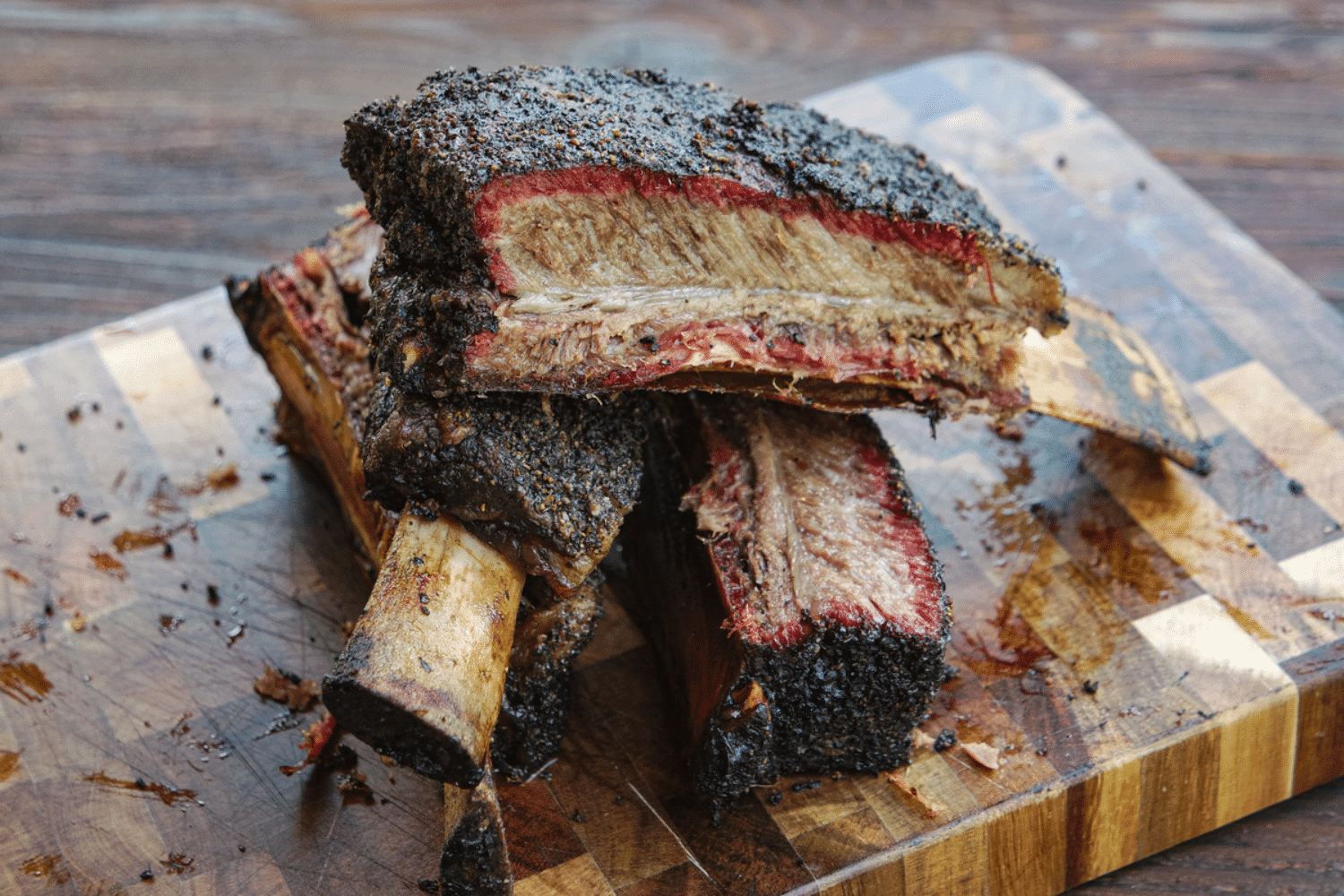 Traditional beef ribs are heavenly but can be incredibly time and labor intensive. Try these Smoked Beef Chuck Ribs for a change and thank us later. 
This gourmet-inspired Asian dish is perfect for when you're craving something different and satisfying. 
These spicy jalepeño meatballs are the perfect appetizer for your next barbecue.
This recipe is like a beef enchilada in a pan, but even better. Skip the restaurant and bring the Tex-Mex flavors right to your dinner table.