Easy Homemade Beef Pasta Sauce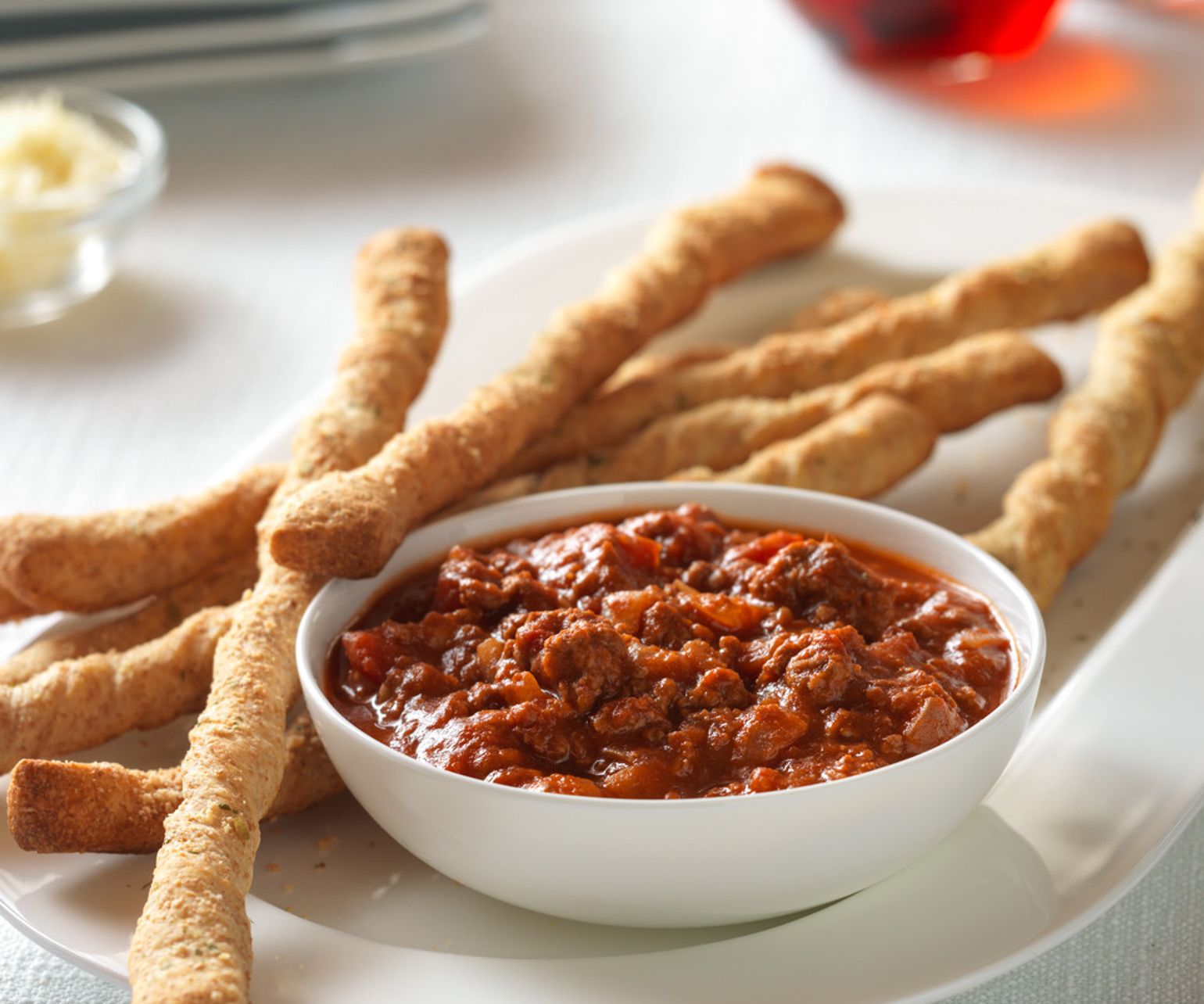 Ingredients
Serving Suggestions:
Preparation
Step 1

Heat stockpot over medium heat until hot. Add Ground Beef, onion and garlic; cook 8 to 10 minutes, breaking beef into 3/4-inch crumbles and stirring occasionally. Pour off drippings, as necessary.

Step 2

Stir in tomato sauce, diced tomatoes, tomato paste and crushed red pepper; bring to a boil. Reduce heat; cover and simmer 20 minutes to develop flavors, stirring occasionally. Remove from heat; season with salt and stir in basil, if desired.

Step 3

Serve over pasta and sprinkle with cheese, if desired.

Italian-Style Beef Sausage Variation: Prepare Italian-Style Beef Sausage by combining 1 pound Ground Beef (93% lean or leaner) with 1 teaspoon fennel seed, 1/2 teaspoon salt, 1/4 teaspoon coriander, 1/4 teaspoon garlic powder, 1/4 teaspoon paprika, 1/4 teaspoon black pepper and 1/8 to 1/4 teaspoon crushed red pepper in large bowl, mixing lightly but thoroughly. Proceed as directed in step 1.
Nutrition Information
Nutrition information per serving using 93% lean ground beef, not including Serving Suggestions: 295 Calories; 74.7 Calories from fat; 8.3g Total Fat (3.4 g Saturated Fat; 0.2 g Trans Fat; 0.4 g Polyunsaturated Fat; 3.3 g Monounsaturated Fat;) 84 mg Cholesterol; 755 mg Sodium; 28 g Total Carbohydrate; 3.1 g Dietary Fiber; 15.6 g Total Sugars; 30.4 g Protein; 0 g Added Sugars; 53 mg Calcium; 5.7 mg Iron; 1025 mg Potassium; 0 mcg Vitamin D; 0.3 mg Riboflavin; 7.7 mg NE Niacin; 0.5 mg Vitamin B6; 2.8 mcg Vitamin B12; 267 mg Phosphorus; 6.8 mg Zinc; 52.2 mcg Selenium; 112.6 mg Choline.
Nutrition Tip
This recipe is an excellent source of Protein, Iron, Potassium, Riboflavin, Niacin, Vitamin B6, Vitamin B12, Phosphorus, Zinc, Selenium, and Choline; and a good source of Dietary Fiber.