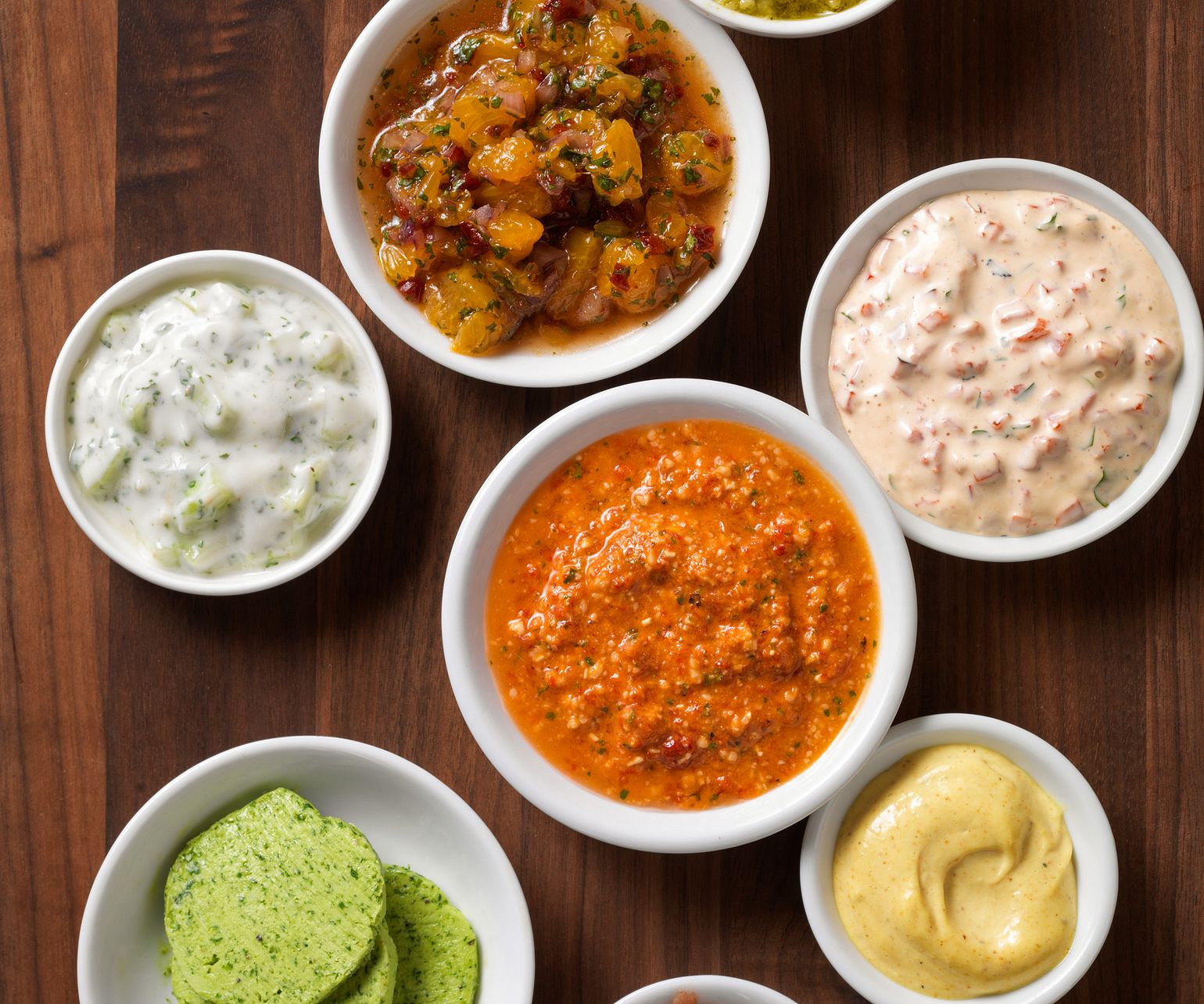 Preparation
Step 1

Preheat oven to 350°F. Remove stems and seeds from all chile peppers. Place peppers on shallow-rimmed baking sheet; toast in 350°F oven 3 minutes. Remove from oven; set aside to cool.

Step 2

Heat oil in medium saucepan over medium heat. Add onion and garlic; cook 3 to 4 minutes, stirring occasionally. Add chiles, beef stock, pumpkin seeds and paprika; bring to a boil. Reduce heat to low; stir in chocolate until chocolate is melted. Cover and simmer 25 minutes, stirring occasionally. Remove from heat; cool 10 minutes.

Cooking Tip: Roasted Beef Stock

Preheat oven to 475°F. Place 6 to 8 pounds beef Bones, 2 cups diced yellow onions, 1 cup sliced carrots and 1/2 cup sliced celery in roasting pan. Roast in 475°F oven 45 minutes or until browned, turning once. Spread 2 tablespoons tomato paste over bones; roast 15 minutes. Remove from oven; drain fat.

Place bones and vegetables in large stock pot. Scrape bottom of roasting pan to loosen any brown bits; add to stock pot. Add 1 gallon water; bring to boil. Add 10 black peppercorns, 3 to 4 sprigs fresh parsley, 2 cloves garlic, 2 sprigs fresh thyme and 2 bay leaves to stock pot. Simmer stock 8 to 10 hours, occasionally skimming off impurities.

Remove stock pot from heat; cool 15 minutes. Strain stock through cheesecloth-lined colander into large bowl.

Step 3

Place chile mixture into blender container; add salt and black pepper. Cover; pulse on and off until smooth. Strain sauce through fine mesh strainer.
Nutrition Information
Nutrition information per serving, 16 servings: 35.9 Calories; 14.4 Calories from fat; 1.6g Total Fat (0.4 g Saturated Fat; 0.6 g Monounsaturated Fat;) 0 mg Cholesterol; 241.4 mg Sodium; 5.8 g Total Carbohydrate; 1.2 g Dietary Fiber; 1.9 g Protein; 0.5 mg Iron; 0.6 mg NE Niacin; 0.1 mg Vitamin B6; 0 mcg Vitamin B12; 0.2 mg Zinc; 0.7 mcg Selenium; 3.9 mg Choline.