Gilly Riojas – Corpus Christi, Texas
January 18, 2023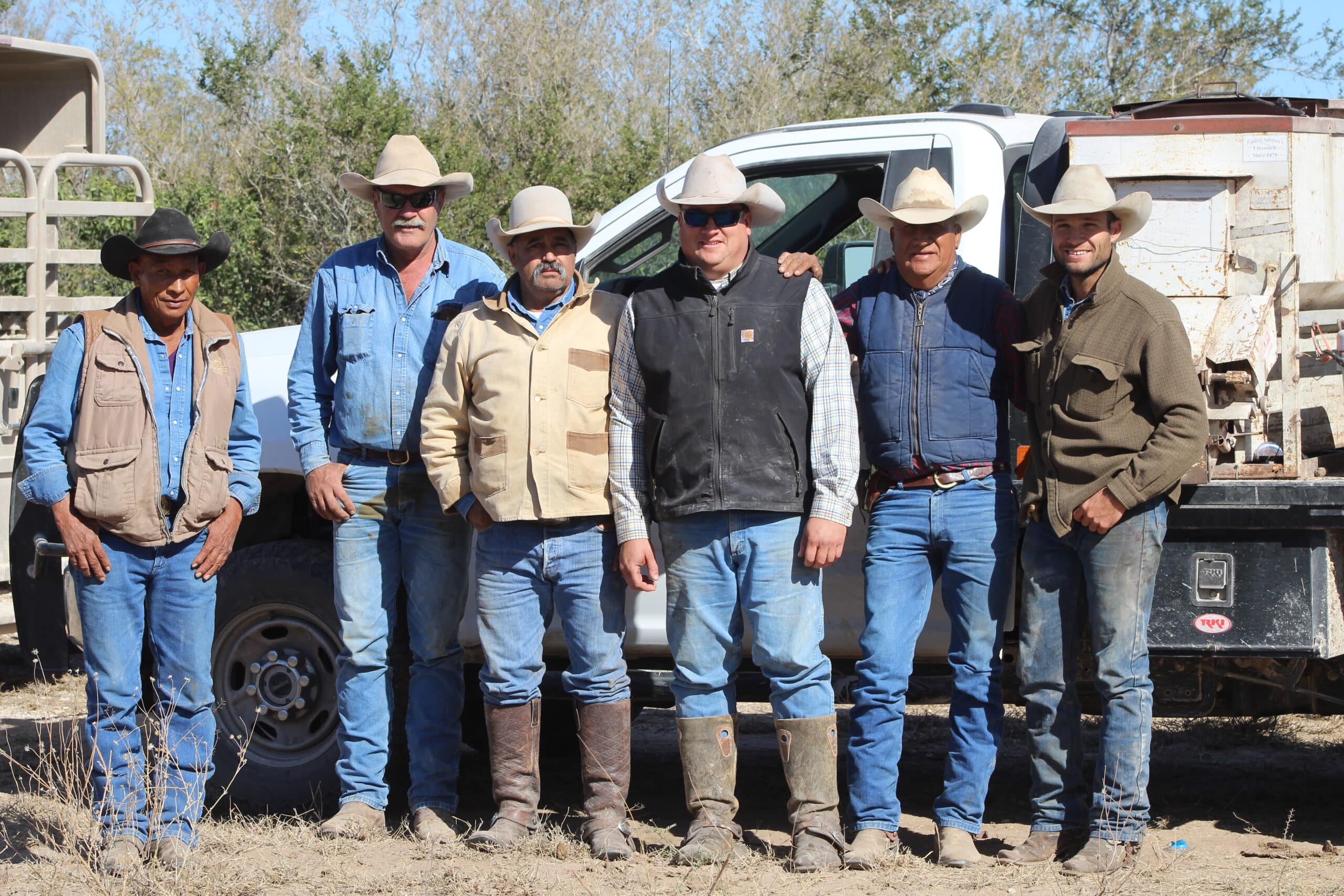 Working with inspiring people to produce what he considers the "greatest protein" in the world is what Gilly Riojas loves most about his job. Gilly is the General Manager for La Babia Cattle Company, a large ranch operation which runs primarily Angus and Charolais-based cattle on acreage sprawling across both Mexico and South Texas.
Their cattle are fed on grass and then finished at the company feedyard located in the small South Texas town of Quemado (near Eagle Pass). The ranch, owned by Silver Ventures (who also owns the Hotel Emma along with Pearl District restaurants in San Antonio), is in the process of transforming from a traditional beef stocker operation selling cattle to a packing plant into a vertically-integrated, self-contained, efficient business that controls all phases of production including harvest and retail.    
La Babia Cattle Company has centuries of flavorful history dating back to 1774 in Coahuila, Mexico where dedicated vaqueros rode the wide-open land raising cattle.
"I am very lucky to get to manage a high desert ranch that is located in northern Coahuila," says Gilly, who lives in Corpus Christi, Texas.  "The property is off the grid and the experiences I've had down there are hard to describe, it's like stepping back into another time and era. This has given me the opportunity to enjoy many memorable experiences on the ranch land and be immersed in the unique culture."
Gilly's family goes back six generations in ranching and he has been involved with some aspect of the beef industry his entire life, from getting hands dirty working pens to working out deals and solutions to optimize ranch operations. After earning an undergraduate degree in Agricultural Economics from Texas A&M University, Gilly completed the respected Ranch Management program at Texas Christian University and then later secured an MBA from The University of Texas at San Antonio.
 "Ranching is a dynamic business that keeps you on your toes and ready for anything. Just when you think you have the right answers, the questions change," says Gilly, summing up what he's learned about ranching over the years. 
Being involved and part of the solution is also what Gilly has learned, whether it's work or life in general.
"An individual that I think very highly of once told me that if you were not willing to get involved in industry associations, then you are part of the industry's problems, too," says Gilly.  "This really hit home with me and created a path to start getting more involved in industry associations like Texas & Southwestern Cattle Raisers and Texas Beef Council." 
Even though Gilly has his plate full with a career that keeps him "more than busy enough," he finds time to walk three miles along the bay front near his home almost every morning with Gus, his Chocolate Labrador Retriever. His other active hobbies include fishing in nearby Buffin Bay and bird hunting.  
Naturally, Gilly incorporates beef into his lifestyle and says a bone-in Ribeye cut an inch-and-a-half thick and cooked medium-rare is his favorite. Grilling this steak over open flame with mesquite wood is just his style, and he also makes a mean brisket, dry-rubbed with his secret spice "concoction." But when the burger craving calls, Gilly frequents a nearby joint called Wallbangers with his wife, Andrea, and teenage daughter, Reylyn.