Lone Star Chili
Recipe Courtesy Of: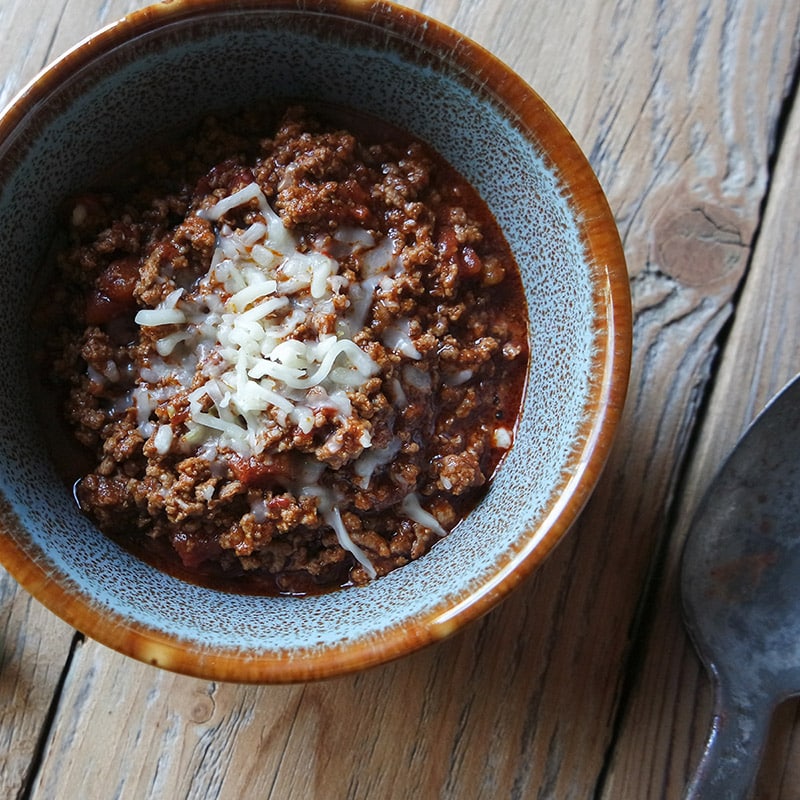 1 HRS 30 MINS
Time to Cook
Preparation
Step 1

Heat a large nonstick skillet over MEDIUM heat until hot. Add Ground Beef and cook 8-10 minutes, breaking beef into small crumbles and stirring occasionally. Remove the beef and set aside to drain.

Step 2

Add olive oil and onion to skillet; cook until nicely browned.

Step 3

Add back in beef, along with garlic, chili powder, cayenne, cumin and salt. Stir to combine.

Step 4

Add in the beer, diced tomatoes and green chilies, and tomato sauce, then bring to a low simmer. Cover with a lid and allow to bubble and simmer so sauce reduces and thickens, and the flavors intensify, about 1 hour.

Step 5

After an hour, stir through the cornmeal which will help to thicken the sauce. If sauce starts to get too thick, add a little water, and if it's not yet thick enough, continue to simmer until desired consistency is reached.
Nutrition Information
Nutrition information per serving, using 90% Lean Ground Beef: 239 Calories; 97 Calories from fat; 10.8 g Total Fat (3.9 g Saturated Fat; 4.5 g Monounsaturated Fat); 70 mg Cholesterol; 474.1 mg Sodium; 9.1 g Total Carbohydrate; 2.1 g Dietary Fiber; 23.8 g Protein; 3.2 mg Iron; 565.5 mg Potassium; 0.1 mg Thiamin; 0.2 mg Riboflavin; 8.8 mg Niacin (NE); 0.5 mg Vitamin B6; 2.2 mcg Vitamin B12; 5.5 mg Zinc; 27.9 mcg Selenium; 80.8 mg Choline.
This recipe is an excellent source of Protein, Niacin (NE), Vitamin B6, Vitamin B12, Zinc, and Selinium. It is a good source of Iron, Potassium, Riboflavin, and Choline.